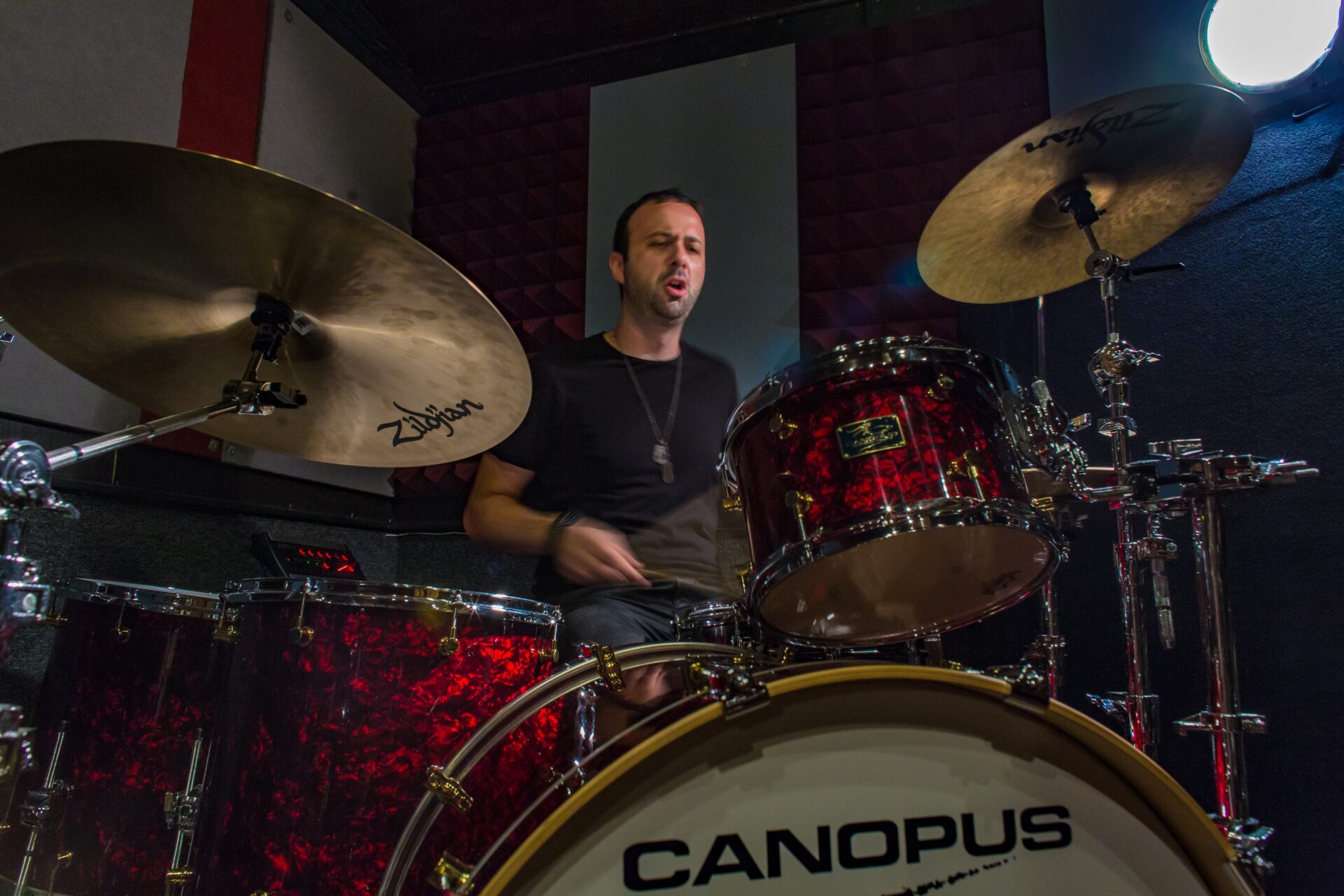 With the use of internet as well as online communication, you can now have Thanasi record drums on your tracks!
Instead of using drum loops or samples, you can hire Thanasi and add a live "feel" on your tracks as well as great drums and percussion sounds, which drum loops cannot provide.
Communicate with Thanasi
In order to communicate with Thanasi about your upcoming project, please fill in the questionnaire form.  Please provide all the necessary details relative to style, sound, any comparisons to other music, your vision, likes, dislikes or anything else you can think of therefore Thanasi will be able to understand your vision and fulfill your needs about the track.
Please provide your email address as well as your phone number, since Thanasi may wish to email or call you in order to discuss your music.  Remember that making music is a special and unique experience for every musician, therefore we want to honor that by making this process magical and enjoyable every step of the way. It is very important that you let us know your intended budget so we have an idea of what you can afford.  Feel free to email us directly at [email protected].
Submit your song
Submit an mp3 of your song in any form, whether it is a vocal and guitar demo or a complete production with real drums or programmed drums that you want Thanasi to replace.
Let Thanasi listen
Give us a day or two to reply to you with a price quote and/or get a call or email directly from Thanasi.
Upload your scratch tracks
You can use our yousendit.com account to upload the actual tracks to which Thanasi will provide drums. The tracks can be in mp3, .WAV or .AIF. If you already have a recorded a version with 'scratch drums', it is best to provide us with a version with drums and version without drums. Additionally, it is helpful to provide us with a tempo as well as let us know if the track was originally recorded using a click track. Since we use Cubase, Logic and Protools, you can provide us with a Cubase file or a Protools session for Thanasi to lay his tracks right into.
After that we email you a rough mixed MP3 of Thanasis' drumtrack
Thanasi does a mix of one of the takes of his drum track with your music so you can listen, approve or give suggestions. Thanasi, soon will provide one more track which will include everything you asked for. Once we get your final approval, you will authorize a payment for the remaining 50%. When we receive your full payment, we will email you the complete tracks.